About us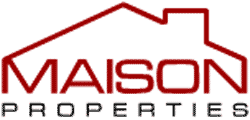 Welcome to Maison! Established in 2003, Maison Properties has built an excellent reputation amongst tenants and landlords, offering friendly and honest advice. We were the first agent in Huddersfield to specialise in student lettings and offer a full range of property management services to landlords of both professional and student properties.
With a combined landlord knowledge base of 50 plus years, we have a real feel for the issues that face tenants and their landlords; the proprietors are university graduates and own several
student
and
professional rental properties
themselves. So whether you are searching for a new property to rent or looking for a new letting agent to manage your rental property then please
contact us
today and one of our members of staff will be happy to help.